Event
Title:

"Phunny Business: A Black Comedy" Film Screening

When:

Sat, Feb 23 6:30 PM - 8:30 PM

Where:

Multi Purpose Room (MPR) - Detroit

Category:
Description
For a decade, ALL JOKES ASIDE comedy club was the preeminent Black Comic Showcase in the country. The club gave early exposure and early paychecks to many of the nation's most important young comedians. PHUNNY BUSINESS: A BLACK COMEDY chronicles the rise and fall of All Jokes Aside and celebrates the legendary showcase for its major
contribution to comedy history.
Tickets are $15 for general admission; $12 for Wright Museum members. Purchase tickets online at http://phunnybusiness.brownpapertickets.com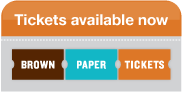 "It's a very valuable record of a Chicago institution. Skillfully directed and written, it's takes you on a journey of an idea, a niche being filled and eager audiences too long overlooked and the visionairies whose dreams came true." -JEFFREY LYONS, LYONS DEN RADIO
"PHUNNY BUSINESS is a gem! A funny, insightful, honest knockout winner of a film about the serious business of comedy. A film that's an absolute must see movie." -SERGIO MIMS, EBONYJET Online
(one of) "the best documentaries of the year" -ROGER EBERT, ROGEREBERT.COM
Synopsis

PHUNNY BUSINESS: A BLACK COMEDY chronicles the rise and fall of ALL JOKES ASIDE™, which for a decade, was the preeminent Black Comic showcase in America. This mostly unheralded "star factory" impacted American Pop Culture in a huge way, giving early exposure and early paychecks to major talent like Steve Harvey, Dave Chappelle, Chris Rock, Jamie Foxx, MoNique, Bernie Mac, Carlos Mencia, D.L Hughley, Cedric The Entertainer, Adele Givens, Melanie Comarcho, Mike Epps, JB Smoove, Ali LeRoi, Aries Spears, George Willborn, Sheryl Underwood, Laura Hayes, Bill Bellamy, Craig Robinson, Deon Cole, Earthquake and Tommy Davidson, to name just a few. An equally impressive list of celebrities like Michael and Juanita Jordan, Scottie Pippen, most of 'Da Bears', Tommy Hearns, Barry Sanders, Boyz 2 Men, Maxwell, MC Lyte, Vivica A. Fox, Doug Banks and many other luminaries could be found laughing it up in the audience.
All Jokes Aside was the brainchild of 29-year-old Delaware native and Morehouse graduate Raymond Lambert. In the late 1980's, armed with his new MBA, Lambert was working in the "exciting" world of high finance and being mentored by Chicago's legendary Chris Gardner. Yeah, that Chris Gardner, the guy Will Smith portrayed in the Hollywood movie THE PURSUIT OF HAPPYNESS. The only problem... Lambert was bored and unfulfilled. He wanted to do something entrepreneurial and creative.
One night while visiting friends in Los Angeles, Ray went to THE IMPROV, a famous stand-up comedy club owned by the legendary Budd Friedman. Inspired by that experience, Ray decided he wanted to be less like Chris Gardner and more like Budd Friedman, but with more soul. How tough could it be to run a PHUNNY BUSINESS? Comedians seemed like "nice people" and Ray loved to laugh. Thus began a journey that would put Ray, a showbiz neophyte, in business with some of the biggest names in comedy and eventually, in conflict with a city known for its racial politics.
For more info on Phunny Business visit phunnybusinessmovie.com.
Charles H. Wright Museum of African American History
315 East Warren Avenue
Detroit, Michigan 48201
The Wright Museum™ | TheWright.org
Venue
Venue: